Organizing Secretariat:
crisis2009@economia.unitn.it


Download poster
International Workshop
"The global economy after the crisis: macroeconomic and geopolitical implications"
25-27 June 2009
Castello del Buonconsiglio, Trento - Italy
The consequences of the current crisis in the world economy are proving severe, far-reaching and long-lasting. Besides reducing global growth and increasing poverty levels in the developing countries, the crisis profoundly affects the economic and political relationships among countries at both regional and multilateral levels. The workshop brings together a panel of experts who will analyze key issues arising out of the crisis. These include the evolution of the crucial economic and strategic co-dependency between China and the US, the future role of the dollar as the world's reserve currency, the reform of the rules and institutions governing the international economic system, the implications for financial regulation and the long-run effects of the crisis on the developing world.
Guest Lecturers
Luigi Bonatti, University of Trento

Clive Briault, Managing Director, Risk and Regulation Consulting Limited,
and former Managing Director, UK Financial Services Authority

Marcello De Cecco, Scuola Normale of Pisa

Jan Dehn, Ashmore Investment Management Limited

John Driffill, Birkbeck College - University of London

Barry Eichengreen, University of California, Berkeley

Sergio Fabbrini, University of Trento

Giorgio Guido Fodor, University of Trento

Andrea Fracasso, University of Trento

Christopher Gilbert, University of Trento

Jan A Kregel, United Nations, New York City

Axel Leijonhufvud, University of Trento and UCLA

Manuela Moschella, University of Trento

Federico Perali, University of Verona

Luis Serven, The World Bank, Washington

Roberto Tamborini, University of Trento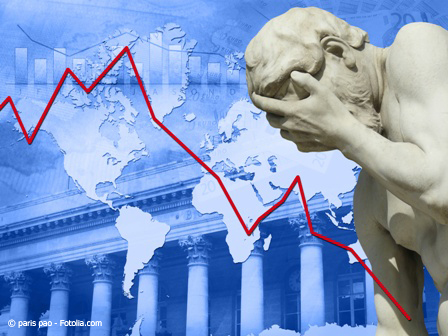 The workshop will be held at Castello del Buonconsiglio in Trento, Italy, the largest and most important monumental complex of the Trentino Alto Adige region.
Those interested in attending the International Workshop should register, filling in the REGISTRATION FORM online. Registrations are due by 15 June 2009.
For further information contact the Organizing Secretariat (crisis2009@economia.unitn.it).
The Workshop is organized by the Department of Economics and the School of International Studies of the University of Trento, in collaboration with IDEC (International Development and Economics Centre), and with the financial support of MIUR (PRIN 2006132051_02, "Microeconomic shocks and household behaviour", responsible Prof. Christopher Gilbert)
Organizing Committee:
BERLOFFA Gabriella

BONATTI Luigi

CLAUSER Onorio

FODOR Giorgio Guido

FRACASSO Andrea

GILBERT Christopher
Organizing Secretariat: crisis2009@economia.unitn.it