Director
Richard Langlois, University of Connecticut
Honorary lecturer
Carliss Y. Baldwin, Harvard Business School
Guest lecturers:
Annabelle Gawer, Imperial College London Business School.
Jason Woodard, School of Information Systems - Singapore Management University
Luigi Marengo, LEM (Laboratory of Economics and Management)-Scuola Superiore Sant'Anna-Pisa
Stefano Brusoni, Swiss Federal Institute of Technology Zürich (ETH)
Program Directors:
Axel Leijonhufvud, UCLA and University of Trento
Enrico Zaninotto, University of Trento
Director of CEEL:
Luigi Mittone, University of Trento
Tutor:
Nicholas Garrido, Unineversidad Catolica del Norte, Chile
Description of the school
As markets expand and technology grows more sophisticated, it becomes crucial to understand the process and problems of designing complex systems. This two-week summer school will use the concept of modularity as an entree into the science of design, with applications ranging from software and physical products to organizations and social institutions. One important focus will be the ways in which design principles shape, and are shaped by, the speed and direction of innovation.
In its modern guise, the concept of modularity as a design principle was articulated in the 1960s by scholars like Herbert Simon and Christopher Alexander. By isolating subsystems in an intelligent way, a modular (or nearly decomposable) design can ensure overall coherence among those subsystems while minimizing the costs of communication and coordination. These ideas have since been refined, extended and criticized by a wide range of scholars in the modern science of design.
The 2013 Trento Summer School faculty will bring together some of the best-known and most-influential scholars in this field, representing a variety of disciplines product design, strategy, finance, economics. Lecture topics will include:
Modularity vs. integrality: theory and tradeoffs.
Design Structure Matrices.
Modularity and option value.
Formal modeling of learning in design spaces.
Multisided-sided markets and the economics of platforms.
Open and user innovation; intellectual property.
Designing organizations and institutions.
Students participating in this Summer School will gain an up-to-date overview of the relevant theory, exposure to case studies from a variety of industries and contexts, and an opportunity to present their own work and receive comments from School faculty.
The ideal candidates for the School are Ph.D. students, post-doctoral fellows, and newly minted researchers in technology and operations management; strategy; finance; and the economics of organizations and institutions.
People interested in participating in the Summer School are encouraged to fill in the application form on line and submitting a curriculum vitae, a two-pages essay describing their interest in Modularity and Design for Innovation, a course transcript from their PhD program, including advanced examinations passed, two letters of recommendation, and statements about their current or projected research, along with relevant research papers, if any.
Applications are due by Saturday, 27 April 2013. Admissions decisions will be announced by 10 May 2013. All applicants will be informed by e-mail about the results.
The sessions will be held at Hotel Villa Madruzzo, Trento, Italy. All participants are required to stay for the entire duration of the event. Food and accommodation will be covered by the School (except for meals during the weekend) and participants will have to cover travel expenses.
Please direct logistical questions to the Summer School secretary (ccschool@economia.unitn.it).
This is the 14th of a series of intensive courses to be offered by the Cognitive and Experimental Economics Laboratory (CEEL) with the financial support of:
John S. Latsis Public Benefit Foundation, an Athens-based Foundation supporting public benefit activities in Greece and abroad: www.latsis-foundation.org,
Institute for New Economic Thinking (INET) http://ineteconomics.org.
Previous courses were offered in Computable Economics (2000, Director K. Vela Velupillai), Experimental Economics (2001, Director Daniel Friedman), Adaptive Economic Processes (2002, Director Peter Howitt), Behavioral Economics (2003, Directors Daniel Friedman and David Laibson), Institutional Economics (2004, Director Richard N. Langlois), Evolutionary Economic Dynamics (2005,Directors Ken Binmore and Larry Samuelson), Agent-Based Computational Economics (2006, Directors Leigh Tesfatsion and Robert Axtell), Agent-Based Finance (2007, Directors Cars Hommes and Thomas Lux), Financial Instability and Crises (2008, Directors Domenico Delli Gatti and Mauro Gallegati), Networks and Innovation (2009, Directors John Padgett, Lee Fleming and Massimo Riccaboni), Macroeconomics and Financial Crises (2010, Directors Peter Howitt, Daniel Heymann and Axel Leijonhufvud), Evolution of Social Preferences (2011, Directors Dan Friedman and Luigi Mittone) and Market Design: Theory and Pragmatics (2012, Directors Dan Friedman and David Parkes)
Program Directors: Axel Leijonhufvud, UCLA and University of Trento and Enrico Zaninotto, University of Trento
Director of the School:
Richard Langlois, University of Connecticut
Honorary lecturer:
Carliss Y. Baldwin, Harvard Business School
Guest Lecturers:
Annabelle Gawer, Imperial College London Business School.
Jason Woodard, School of Information Systems - Singapore Management University
Luigi Marengo, LEM (Laboratory of Economics and Management)-Scuola Superiore Sant'Anna-Pisa
Stefano Brusoni, Swiss Federal Institute of Technology Zürich (ETH)
Laboratory Director: Luigi Mittone, University of Trento
Lab Technical Assistant: Marco Tecilla, University of Trento
Summer School Secretary: ccschool@economia.unitn.it
The course is offered by the Cognitive and Experimental Economics Laboratory CEEL of the University of Trento with the financial support of:
John S. Latsis Public Benefit Foundation, an Athens-based Foundation supporting public benefit activities in Greece and abroad: www.latsis-foundation.org,
Institute for New Economic Thinking (INET) http://ineteconomics.org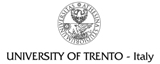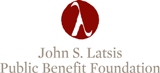 Cognitive and Experimental Economics Laboratory (CEEL)
Department of Economics and Management
University of Trento
Via Inama 5
I-38122 Trento - Italy
Fax: 0039-0461-282222
More Information will be soon available
| | | | |
| --- | --- | --- | --- |
| | | | |
| | Biographical sketches of instructor and guest lecturers | | Application Form |
| | How to get to Trento | | Photos |
| | | | |
| | | |
| --- | --- | --- |
| | Department of Economics and Management and Management via Inama, 5 I-38100 Trento tel. +39 461 282100 | |