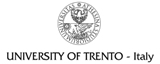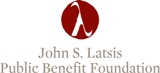 CEEL program in Adaptive Economic Dynamics
15th Trento Summer School
Intensive course on
Financial Crises
16 - 27 June 2014
Directors
Axel Leijonhufvud
, UCLA and University of Trento
Daniel Heymann
, University of Buenos Aires and University of San Andrés
Guest lecturers
Paul de Grauwe
, London School of Economics
Martin Guzman
, Columbia University Business School
Lars Jonung
, University of Lund
Katarina Pistor
, Columbia Law School
Roberto Tamborini
, University of Trento
Niels Thygesen
, University of Copenhagen
Program Directors
Axel Leijonhufvud
, UCLA and University of Trento
Enrico Zaninotto
, University of Trento
Director of CEEL
Luigi Mittone
, University of Trento
Tutor
Nicolas Garrido
, Universidad Diego Portales, Santiago, Chile.
Description of the school
In 2014, the Summer School returns to the subject of financial crises and their long-lasting legacy of problems. The recent debt crisis has put macroeconomics in disarray. The course will put the crisis into a broader context by reviewing the history of financial crises, by analyzing how existing theories need to be adapted or revised to provide a better understanding of crises of this nature and by discussing how macro-policies and financial regulation might be changed. Beyond economics, crises of this magnitude raise legal and political issues of great difficulty. If prior legal commitments were to be consistently enforced this would threaten the total implosion of the financial system. To prevent this eventuality, governments have to decide which debts will be allowed to go into default and which ones will be discharged with tax-payer money. These decisions are unavoidably highly controversial.
Having relinquished their monetary sovereignty, governments of the European Monetary Union find their policy options severely constrained. Proposals to modify the EMU so as to promote a recovery will also be discussed.
Students will also have an opportunity to present their own work and receive comments from faculty.
The ideal candidates for the School are Ph.D. students, post-doctoral fellows, and newly minted researchers in macroeconomics, finance; and the economics of organizations and institutions. People interested in participating in the Summer School are encouraged to fill in the application form on line and are asked to submit a curriculum vitae, a two-page essay describing their interest on financial crises, a course transcript from their PhD program, including advanced examinations passed, two letters of recommendation, and statements about their current or projected research, along with relevant research papers, if any.
Applications are due by Monday, 7 April 2014. Admissions decisions will be announced by 22 April 2014. All applicants will be informed by e-mail about the results.
The sessions will be held at Hotel Villa Madruzzo, Trento, Italy. All participants are required to stay for the entire duration of the event. Food and accommodation will be covered by the School (except for meals during the weekend) and participants will have to cover travel expenses.
Please direct logistical questions to the Summer School secretary (ccschool@economia.unitn.it).
This is the 15th of a series of intensive courses to be offered by the Cognitive and Experimental Economics Laboratory (CEEL) with the financial support of:
Previous courses were offered in Computable Economics (2000, Director K. Vela Velupillai), Experimental Economics (2001, Director Daniel Friedman), Adaptive Economic Processes (2002, Director Peter Howitt), Behavioral Economics (2003, Directors Daniel Friedman and David Laibson), Institutional Economics (2004, Director Richard N. Langlois), Evolutionary Economic Dynamics (2005,Directors Ken Binmore and Larry Samuelson), Agent-Based Computational Economics (2006, Directors Leigh Tesfatsion and Robert Axtell), Agent-Based Finance (2007, Directors Cars Hommes and Thomas Lux), Financial Instability and Crises (2008, Directors Domenico Delli Gatti and Mauro Gallegati), Networks and Innovation (2009, Directors John Padgett, Lee Fleming and Massimo Riccaboni), Macroeconomics and Financial Crises (2010, Directors Peter Howitt, Daniel Heymann and Axel Leijonhufvud), Evolution of Social Preferences (2011, Directors Dan Friedman and Luigi Mittone), Market Design: Theory and Pragmatics (2012, Directors Dan Friedman and David Parkes) and Modularity and Design for Innovation (2013, Richard Langlois)
Program Directors: Axel Leijonhufvud, UCLA and University of Trento and Enrico Zaninotto, University of Trento
Directors of the School:
Axel Leijonhufvud, UCLA and University of Trento
Daniel Heymann, University of Buenos Aires and University of San Andrés
Guest Lecturers:

Paul de Grauwe London School of Economics
Martin Guzman, Columbia University Business School
Lars Jonung, University of Lund
Katarina Pistor, Columbia Law School
Roberto Tamborini, University of Trento
Niels Thygesen, University of Copenhagen
Laboratory Director: Luigi Mittone, University of Trento
Tutor: Nicolas Garrido, Universidad Diego Portales, Santiago, Chile.
Lab Technical Assistant: Marco Tecilla, University of Trento
Summer School Secretary: ccschool@economia.unitn.it
The course is offered by the Cognitive and Experimental Economics Laboratory CEEL of the University of Trento with the financial support of:
John S. Latsis Public Benefit Foundation, an Athens-based Foundation supporting public benefit activities in Greece and abroad: www.latsis-foundation.org,
Institute for New Economic Thinking (INET) http://ineteconomics.org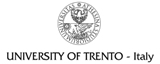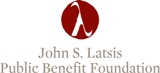 Cognitive and Experimental Economics Laboratory (CEEL)
Department of Economics and Management
University of Trento
Via Inama 5
I-38122 Trento - Italy
Fax: 0039-0461-282222
Biographical sketches of instructor and guest lecturers
More Information will be soon available